Search results for "Poland"
1080p BluRay
The Pianist
The Pianist
1080p BluRay
The true story of pianist Wladyslaw Szpilman's experiences in Warsaw during the Nazi occupation. When the Jews of the city find themselves forced into a ghetto, Szpilman finds work playing…
HDRip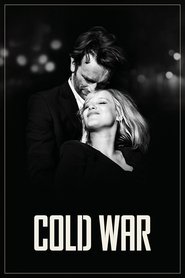 Cold War
Cold War
HDRip
A man and a woman meet in the ruins of post-war Poland. With vastly different backgrounds and temperaments, they are fatefully mismatched and yet condemned to each other.
720p BluRay
Carnage
Carnage
720p BluRay
After 11-year-old Zachary Cowan strikes his classmate across the face with a stick after an argument, the victim's parents invite Zachary's parents to their Brooklyn apartment to deal with the…
1080p BluRay
Pitbull Ostatni pies
Pitbull Ostatni pies
1080p BluRay
A policeman gets killed and the short-staffed police chief sends for a few experienced officers to support him in his fight with organized crime. Meanwhile, a conflict between local gangster…